Current Event Update
Hey Atlanta! Yes, it's true, given the guidance from public health officials, the 2020 Atlanta AIDS Walk & Music Fest is cancelled. But here is the deal, COVID-19 is not the only virus that we need to be addressing! The metro Atlanta area ranks #1 in the state with new rates of HIV diagnosis, and Georgia ranks in the top 5 states, nationally! So we still have some work to do! Though we won't physically gather in Piedmont park for this year's walk, you, you're team, your company or whomever, can still make a difference in the fight against AIDS!
Now until November 30th, you can still fundraise, make a donation and support these worthwhile organizations, and the GREAT news, for every dollar raised, AHF is committed to a dollar-to-dollar match! The monies raised each year from the annual AIDS Walk goes directly into support the life-saving work of 9, local benefitting organizations! So, let's not let the physical distance remove the spirit of Atlanta and our legacy of giving to make an impact in our community!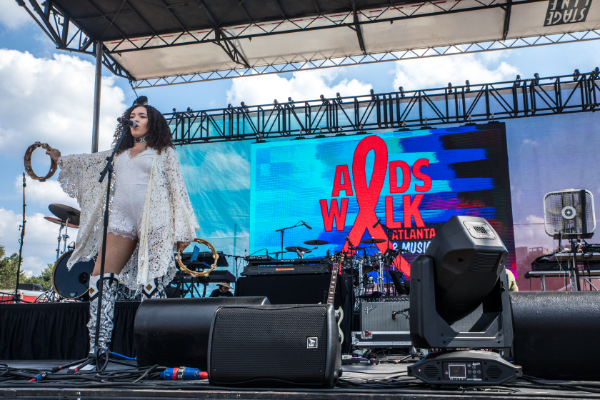 Why We Walk
Why do we do it?

While the world moves on, AIDS Walk Atlanta takes a stand. We're here, walking for our friends, our neighbors, our loved ones, and our community.

We work to bring attention to this pressing issue, educate and inspire our community to work together, and end the epidemic once and for all.

We walk for the nearly 40,000 people living with HIV in Atlanta. We walk to remember those who no longer can. We walk to remind you that you are not alone. We walk for our city. We walk for a change.
Funds Raised Go to Local AIDS Service Organizations.
The funds you help us raise go directly towards local HIV and AIDS organizations working hard for our community. The proceeds raised through AIDS Walk Atlanta are a vital lifeline sustaining small programs that make a world of difference.