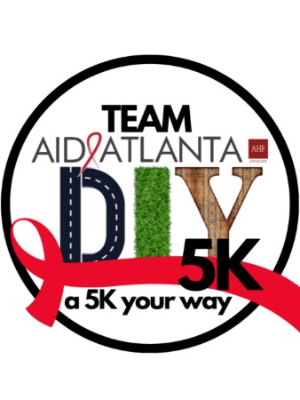 AID Atlanta
AIDS Walk Atlanta in person doesn't look likely, but Team AID Atlanta is hosting DIY-5K – a 5K your way! On September 26th we are lacing up our kicks, donning masks, and going for a walk! Our focus isn't on what we are doing, but why we are doing it. COVID 19 has had a devastating impact on the most fragile, especially people living with HIV/AIDS. AID Atlanta has remained open, and is providing its services in innovative ways. AID Atlanta needs your help.

Funds raised by Team AID Atlanta and our company of sub-teams will be matched at a one to one ratio by AHF. Every dollar raised gets doubled.
We believe that 'Every Life Deserves Hope' and this year, HOPE needs HELP! Team AID Atlanta's DIY-5K is less than a month away. Please donate to HELP HOPE today.
View More

Team Honor Roll
VI Shades Of Chocolate
$500
Home Depot Matching Donation
$500
Chad & Hanon Prescott
$200
Top Donors
Joel Black
VI Shades Of Chocolate
Home Depot Matching Donation
Anonymous
Kevin Igarashi-Ball