Festival Line-Up
At AIDS Walk Atlanta we don't believe in staying silent. Get ready to make some noise with our musical guests and rally our community to action!

Our musical guests help us raise funds and act as champions of our cause. These performers go out of their way to provide exciting entertainment and bring awareness to the HIV/AIDS epidemic.

They join us to let the world know, the fight to end HIV/AIDS is far from over.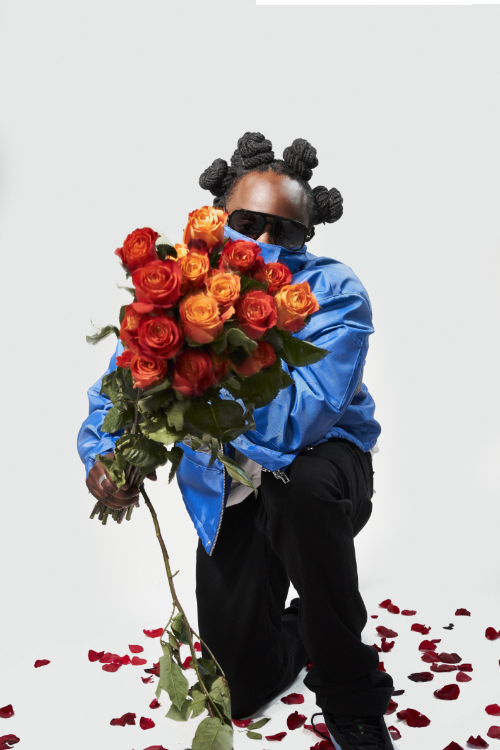 Co-Headliner: WALE
There's only one Wale. Since arriving in 2006, he has consistently gone against the grain. An old school lyricist with new school energy, otherworldly hooks and a sense of irony tailormade for its own Seinfeld episode, he instantly set himself apart. 2008's inventive Mixtape About Nothing cemented him as a critical favorite and preceded the major label debut Attention Deficit in 2009. Bowing at #2 on the Billboard 200, the now-classic and gold-certified Ambition yielded the GRAMMY® Award-nominated platinum-selling "Lotus Flower Bomb." Two more blockbusters followed as The Gifted [2013] and The Album About Nothing [2015] both crashed the Billboard 200 at #1 back-to-back. Shine [2017] gave the world "My PYT," which is RIAA certified platinum, as Wale continued dropping heat. Along the way, Wale covered magazines such as Complex, Billboard, XXL and Vibe, and would receive honors at the BET Awards, BET HipHop Awards, Soul Train Awards and more. To date, Wale has achieved four platinum or multiplatinum singles, three gold singles and two gold albums. Wale continues to break ground with the release of 2019's critically-acclaimed Wow… That's Crazy, which includes #1 single "On Chill" featuring Jeremih. What's more, Wale has accumulated over 7 million monthly listeners on Spotify and has reached over half a billion channel views on YouTube.
Wale also made history as "the first rapper to open the State of the Union," gracing the stage with an unforgettable performance before President Obama's final State of the Union Address. A regular guest of the First Family, he participated in First Lady Michelle Obama's "Reach Higher" initiative for higher education as well. Expanding his cultural influence, Wale teamed up with Villa for a limited-edition line of sneakers. These included the Asics "Bottle Rocket," the Timberland "Gift Box Set" and the VILLA x Wale x ASIC Gel Lyte III "IC Champion." Wale's label imprint, Every Blue Moon, encompasses the scope of his creative vision with musicians, comedians and screenwriters under its umbrella.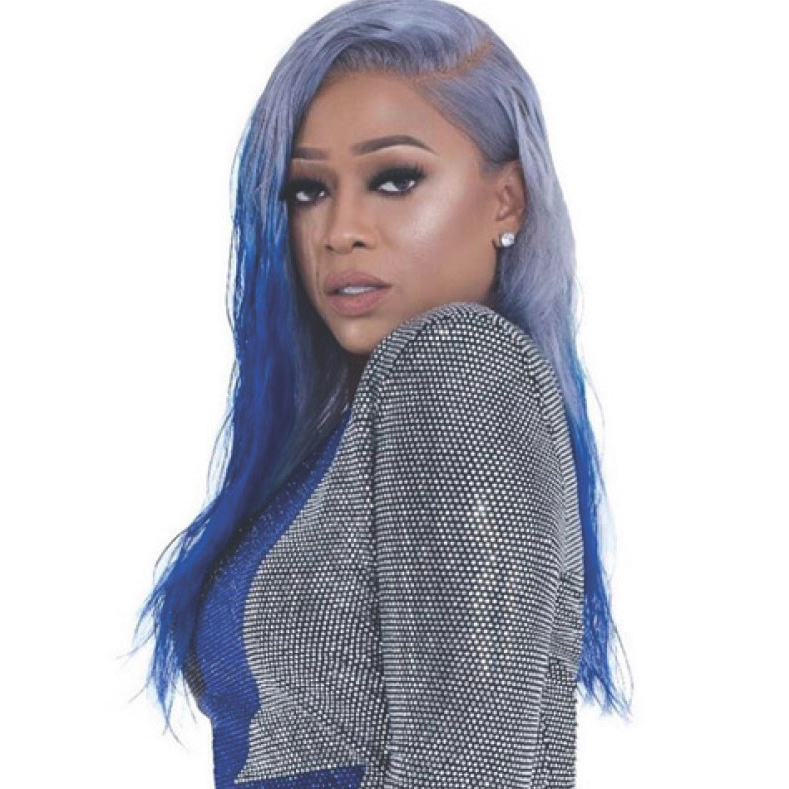 Co-Headliner: TRINA, THE LEGEND
Platinum Recording Artist, Trina, continues to be a catalyst in Hip Hop since her introduction into the music arena in 1998. With 19 years of consistent, trendsetting deliveries as an entertainer; Katrina "TRINA" Taylor embodies the essence of a female emcee who has grown continuously as the industry has. She embraces her musical height in her latest album entitled "The One." To honor her depth in her musical journey and love for Miami; Trina was awarded by the city of Miami by revealing a "Trina" day in the city on May 15, 2017. This recognition was for her continued commitments in the community and for her career reign for the last 19 years. The platinum recording female emcee has graced countless red carpets, editorials and the television screen. To date, Trina has released six studio albums, five EPs, and eleven mixtapes projects since her introduction into Music.

Executive produced by Grammy Award winning producer/songwriter, Rico Love, the compilation reflects the natural raw essence that only Trina can deliver with a heighten side that is revealed charismatically in songs such as "Dear Mama," which is a dedication to the emcee's mother and world.

The track depicts a candid remake of Tupac Shakur's infamous track, yet with a twist that only The Diamond Princess can give effortlessly featuring Kelly Price. Trina continues to channel her reign as the original "Baddest Chick," with her trendsetting anthem for women entitled "If It Aint' Me" featuring the talented K. Michelle as the vocalist. The single depicts an elusive melody with dynamic lyrics from the female emcee portraying betrayal in love. The visuals exhibit this same notion featuring east coast native, Dave East as leading male who is caught cheating on Trina. K. Michelle delivers strong vocals over the beat, and the ladies display a fierce chemistry in the visuals for the ladies to love.

The album features other musical talent to include Nicki Minaj, DJ Khaled, Sevyn Streeter, Molly Brazy, Tokyo Jetz, 2Chainz, Lil Wayne, Dave East, Plies, Rico Love, and Lil Boosie just to name a few.
Musical Festival Attendees
If you aren't participating in the walk/run portion of the day, you can still attend the music festival!

Tickets for the Music Festival are available at the door on the day of the event.

To get your ticket, you'll be asked to:
Fill out a fast and easy form with your basic contact information.
Make a suggested donation of $25.00 to AIDS Walk Atlanta.
Follow all COVID-19 safety guidelines.
The check-in process is quick and efficient. We'll have you registered and ready to watch the show in no time! Thank you for joining us and supporting this vital cause.